Sophie's Appeals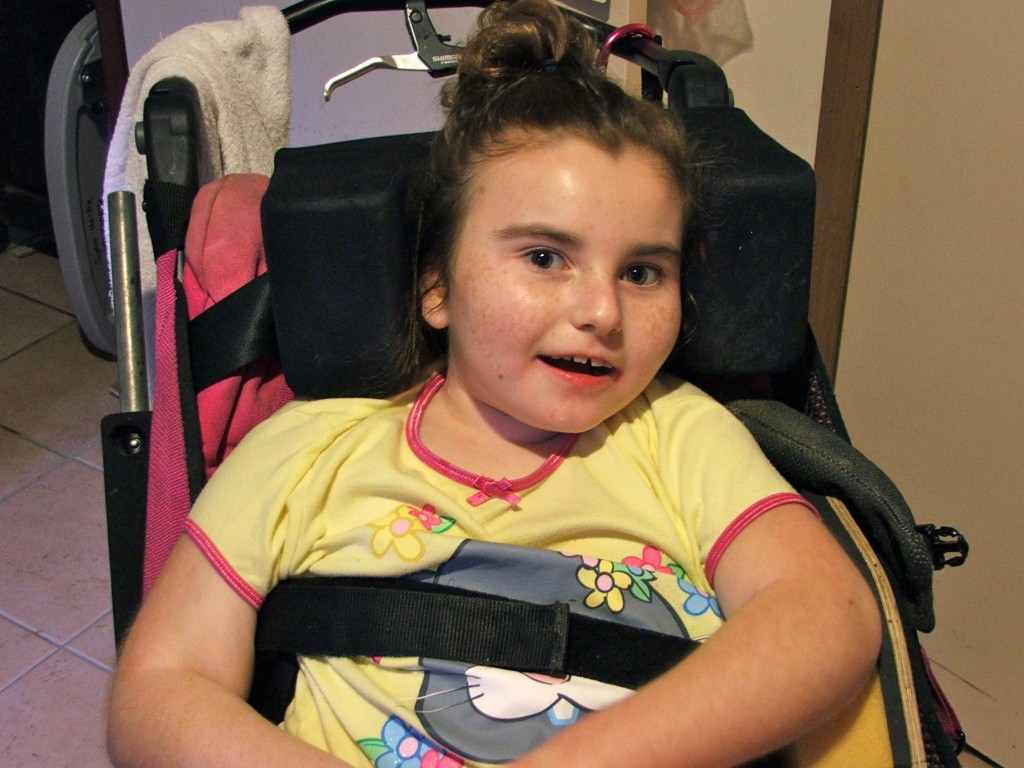 Sophie suffers from Rett Syndrome – an untreatable, incurable degenerative condition that affects just 1 in every 10,000 girls.
When we met Sophie in November 2011 she was just 9 years old and had many physical symptoms including an inability to sleep, ongoing pain, ongoing itching, seizures, loss of limb control, and an inability to eat normally requiring her to be fed via a tube in her tummy.  She couldn't talk but could communicate her likes and dislikes with sounds.
Sophie was dependent on 24 hour care, provided by her devoted parents.
Sophie's pain could often be alleviated by immersing her body in warm water and her pain management team at The Royal Children's Hospital in Brisbane had recommended that the family modify their bathroom to incorporate a modified bath and the appropriate hoists to safely lift Sophie in and out and to support her whilst she is in it.
Sophie's family had done an amazing job so far in their efforts to raise the $12,820.50 needed for the bathroom modifications. They raised:
$6,993 from St Vincent de Paul Society Queensland's Home Maintenance & Modification Program
$1,900 with the help of the Helensvale Scouts who walked from Palm Beach to Surfers' Paradise
$1,300 with the help of Lollipop's Playland at Springwood who ran a disco
$500 from their local chaplain service
That only left $2,127.50 and we were only too pleased to launch this appeal and ecstatic that the funds were raised in just a couple of weeks.
In October 2012 we were able to help Sophie again with another 'big ticket' item that her family had worked so hard for.
Now 10 years old, standing upright was a huge hurdle in Sophie's world. To do so she'd need a special standing frame. It would allow her to interact with her much loved brothers in their games, watch her favourite DVDs and play with her toys, and, more importantly, it would also help strengthen her bones through weight bearing activity, and relieve the discomfort of constantly sitting in her wheelchair.
Sophie's family had been fundraising for this piece of equipment for some time (through a raffle at their local church, holding barbeques at Woolworths, and donations from wonderful people who have heard about Sophie's plight).  As a result, they were only $3,000 short of the $8,024 cost of the Jenx Supine Standing Frame she needed.
It's hard enough to look after a child with a disability such as Sophie's – and having to sell raffle tickets and run fundraisers is an enormous extra burden on this family.
We launched an appeal to raise the remaining $3,000 needed to buy the Standing Frame for Sophie and within 3 weeks the appeal total had been reached – thanks to a great boost from the proceeds of the Lakeside Cup Charity Golf Day.
Thanks everyone for a fantastic job for Sophie again!