Bed Rails Available
22 May 2012 by barb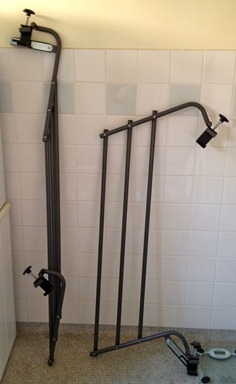 One of our lovely members is offering a set of bed rails free to a good home.
The photo shows the left rail fully folded down and the right one partially folded. They were originally made to fit a single size Engrit hospital bed, but they just attach via clamps so any bed which has horizontal supports that are approximately the same size – 2.5cm wide and 5cm high – would work fine with them.
They are available for pick-up in St Kilda (VIC) just email if you're interested and we'll put you in contact with the owner.